For many climbers, they are looking for ways to improve their climbing performance outside of the gym. For professional climber Sasha DiGuilian, her simple answer to this is by incorporating strength training. Focused on utilizing hangboard workouts, she aims to build grip strength before taking on El Cap in Yosemite this fall. For any climber looking to follow along with Sasha's workout, they can download it straight to the COROS app and then sync it to their watch. For more information on why strength matters to Sasha, read below.
Sasha's Endurance Hangboard Workout
Strength-to-Bodyweight Ratio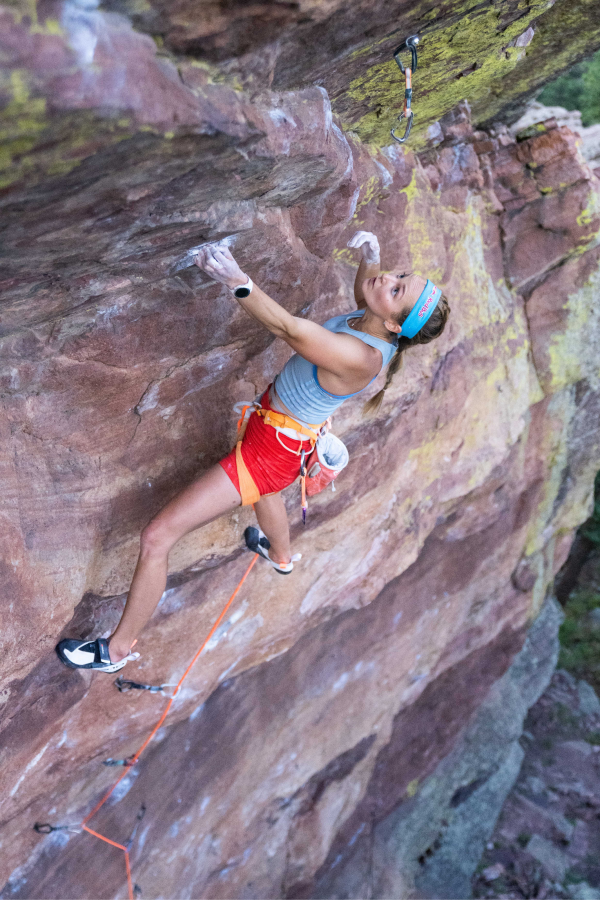 As you aim to move your body through space, the stronger you are relative to your body weight, the more freedom you'll have in your movements. While climbing is rooted in technique and focus, your strength allows you to increase your abilities.
The most sustainable way to increase your performance over time is to build your strength and stamina through training. As you increase your strength, your ability on the wall will improve.
Sasha's Hangboard Workout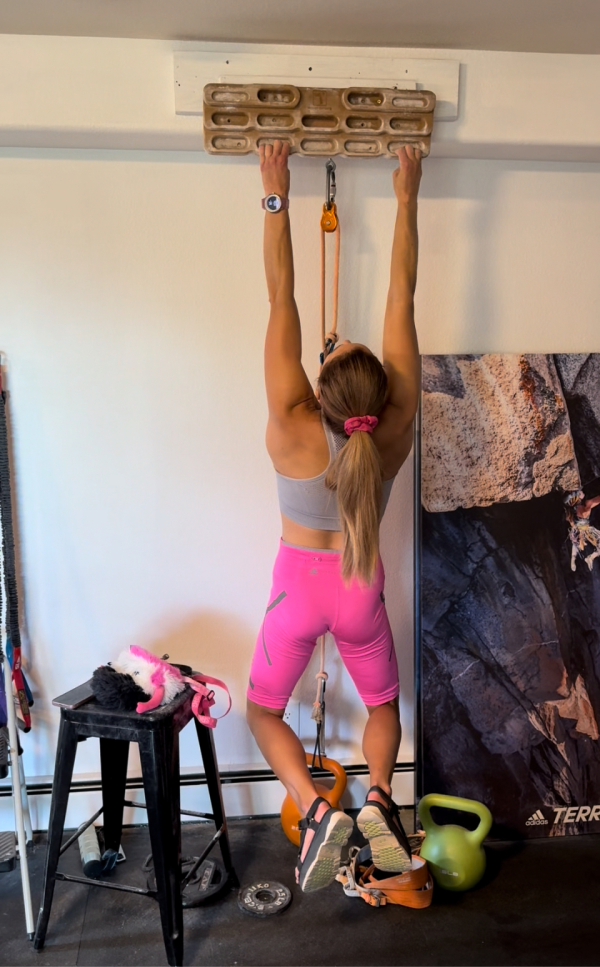 This workout is designed to build muscular endurance in your fingers and forearms. Targeting a mixed work-to-rest ratio, climbers will experience fatigue in these muscles. Following recovery from this workout, climbers should see an increase in strength.
The target is to build strength and stamina in your fingers, which are the touch point to the wall as a climber. Climbing is a unique sport in which you are really relying on your full body to perform, but also, strength in your fingers is incredibly important. Also, the stronger your fingers are - the easier moves will feel.
Sasha's Workout Details
Sasha's designed workout goes through multiple 10 to 30-second intervals mixing in open hand grip, half crimp, 135-degree elbow bend, and 90-degree elbow bend movements. Rest periods range from 10-90 seconds based on rep count. For a full breakdown, click on the links above.
Major Upcoming Project: El Cap
Sasha will be in Yosemite this fall. Targeting El Cap, she will rely on the strength she has built throughout the year. Following workouts similar to her hangboard routine, she will have prepared for the demands accordingly.
I have a big goal that I want to start working on this fall on El Cap in Yosemite. It's likely a goal that will require some time - so I am excited to have workouts like this to strengthen my fingers - and build up the endurance I have in them to hang for long periods.
Lasting Results From Workout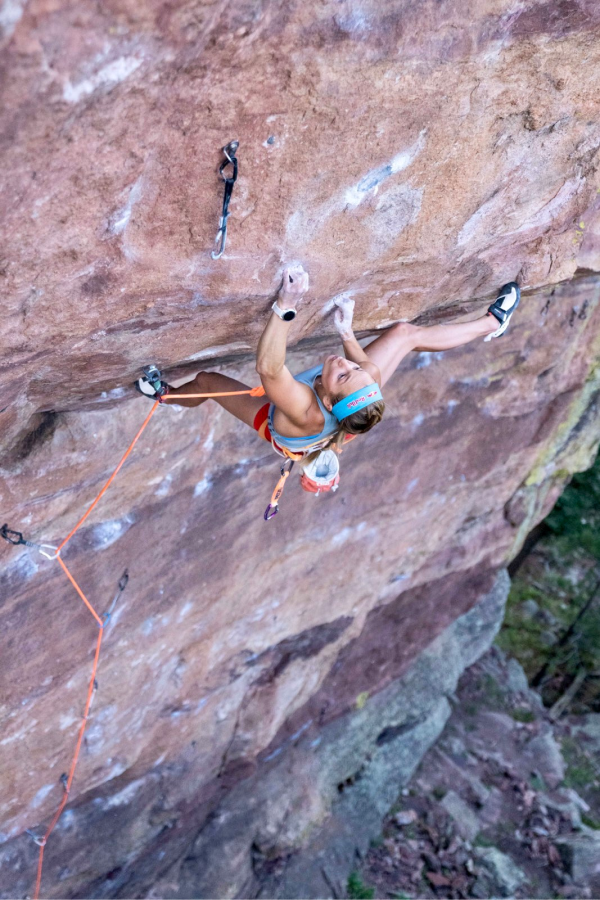 Every workout you do should have a purpose. Whether you're pushing your heart rate, strength, technique, or mindset, it's important to have a goal behind each workout. For this specific workout, Sasha hopes you achieve this end goal.
I hope that after you try out this workout, you will feel like your fingers are building in their capacity to hang for more extended periods on the wall and have more strength and resilience while climbing. It's also a great way to build up endurance in your forearms. I find hang-boarding is one of the best ways to improve my climbing.
How COROS Helps
COROS has created products and software for climbers to track their climbs and improve their abilities. Having a full solution for every step of the process, COROS will provide you with the insights needed to further your performance.
The app and the watch seamlessly integrate, eliminating the need for ancillary equipment, apps, or stopwatches. Having the audible notifications while hanging from your wrist also alleviates the need to touch your phone screen with chalky hands!
COROS Products for Climbers
COROS, the producer of wearable technology for athletes, has developed a full solution for climbers looking to track and evaluate their performance, including watches that track both indoor and outdoor climbing, a carabiner to clip your COROS VERTIX 2 into (wrist-free climbing), and a new arm heart rate monitor to collect physical performance insights. Combined, this provides climbers with tools to track pitch count, route style, grades, falls, heart rate, fatigue, and many other metrics. For a list of our recommended products, please see below.
COROS Recommended Product for Climbers: