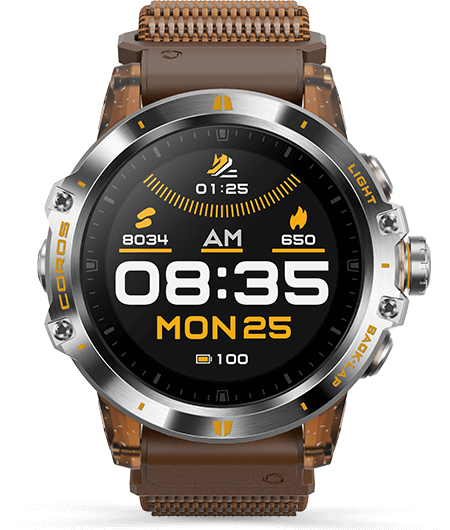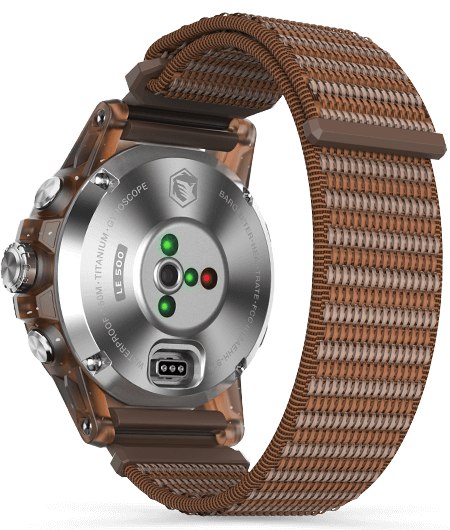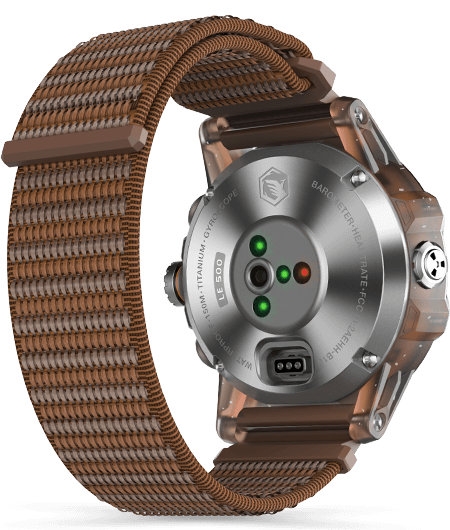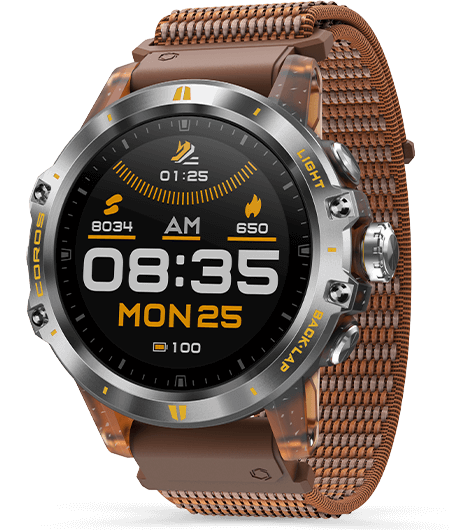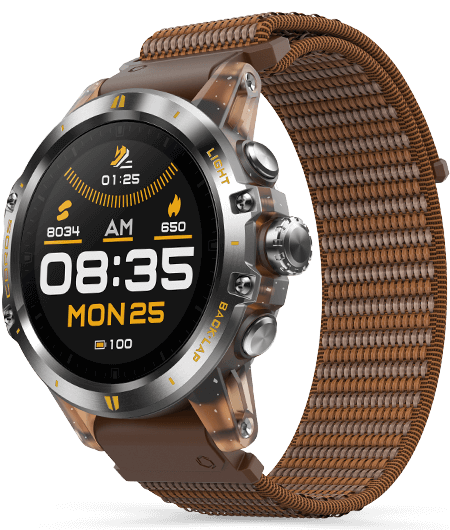 The Wonders of Nature
Striking sandstone spires rising under the desert sunlight, manifest the beauty and resilience of nature. A GPS watch inspired by the stunning desert towers in Southern Utah, we present COROS VERTIX Desert Sol. The titanium bezel with yellow engravings, and lava rock brown band evoke the energy of both the earth and the sun to power you through your next adventure.
Exclusive
Emblem
A mark of rebirth, courage, and everlasting strength, the rising Phoenix flying over the sun illustrated by the COROS logo, empowers you to set yourself free of limitations in the new year.
Improved Comfort
The breathable, lightweight and quick-dry nylon band embedded with silver ion anti-bacterial technology provides lasting comfort and improved HR readings for your daily workouts and longer expeditions.
Shimmering Splendor
The unique translucent fiber frame allowing light to pass through your watch, illuminates the shimmering case and adds on spirited vibe.
Go Where Few
Have Gone Before
This seasonal color of our award-winning adventure watch is being produced in a limited quantity and won't be around for long. Catch the COROS VERTIX Desert Sol while it lasts to kick start a fresh new year of running, hiking, climbing, and more.
SHOP NOW
Free Training Book
with Purchase
Time for a training refresh in this new year. Buy the COROS VERTIX Desert Sol and receive a free copy of "Training for the Uphill Athlete" co-written by COROS Pro Athlete Steve House, one of the world's best alpinists and now the co-founder of the world's largest mountain sports coaching company. 2020 brought along several unexpected challenges; "Training for the Uphill Athlete" is the training guide you need to establish a renewed spirit in the new year.
*German, Polish and French copies available when buying from the distributors in the country.
All other purchases come with English copies.
Check the features and
specs of COROS VERTIX
LEARN MORE